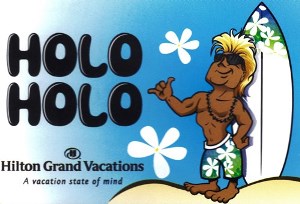 Hilton Grand Vacations has utilized Tiare Room Service Massage services in the Waikoloa Resort Area for many years and considers Tiare Massage as a preferred vendor.
Tiare Massage extends their low prices even lower for guests of Hilton Grand Vacations who hold a Holo Holo Discount.
If you don't have a Holo Holo Card, visit your nearest HGVC Concierge for more details.
Whether you take advantage of the Holo Holo Card opportunity or schedule an In Room Massage with Tiare under the regular prices, Tiare massage will still provide the same excellent massage service for you… and still bring the Spirit of Aloha as well! 
CLICK HERE to schedule your appointment online 
…or…
Call 1-808-322-4720