Please provide your feedback on your experience with Tiare Room Service Massage …
---
You can give us your feedback on social media using any or all of the buttons below…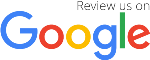 ---
Or use this online form by clicking on "Create your own review."
Tiare Room Service Massage
Average rating:
64 reviews
Jun 14, 2019
My group of 12 had the full range of the great massage therapists tiere provides. They were all first rate and everyone was deliriously happy. You can't go wrong with any of them. And the management is terrific and so helpful
Jun 14, 2019
Dion was fantastic!
Dion was absolutely amazing. Easily the best massage I've ever had! Will definitely call again when on this part of the big island!
Jun 12, 2019
Great massage
Dion was amazing! Professional, courteous,
And addressed all my needs.
Thanks so much!
I highly recommend!
Jun 5, 2019
What could be better? Not much!
Showed up on time wonderful person, wonderful attitude, talented therapist! Thank you Tif.
May 27, 2019
Wonderful Service
My husband and I enjoyed back to back massages from Sarah. It was wonderful getting to experience these therapeutic massages from the comfort of our own hotel room. Made the whole experience much more relaxing and enjoyable! We would highly recommend Tiare Massage to anyone in need of a relaxing and affordable experience!
May 2, 2019
Hot Stone
Tif was incredible! Great hot stone with some myofascial work. Definitely recommend 90 minutes to get whole body addressed - 60 would not have been enough.
Apr 27, 2019
Incredible massage very professional and respectful, she really knew how to work out the kinks definitely would recommend her to anyone thank u tif
Apr 21, 2019
Stellar
Amazing and talented massage therapists! Aches and pains disappear within the hour. Love these guys!
Mar 22, 2019
Excellent!
Beth was amazing! I got the hot stone massage and it was truly relaxing, healing and rejuvenating. Beth came with everything she needed, was on-time, was very professional and just an overall nice person. Huge fan of Tiare and will definitely call them back when I'm on the Big Island.
Mar 10, 2019
Beth is The Best
Tiare is nothing if not professional. The booking process was easy and Beth shows up every time ready to respond to whatever particular aches and pains we may be experiencing in the moment with her practiced touch. I can't recommend them highly enough. We come back to them every year.