Rate Tiare Massage
Please provide your feedback on your experience with Tiare Room Service Massage …
---
You can give us your feedback on social media using any or all of the buttons below…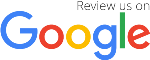 ---
Or use this online form by clicking on "Create your own review."
Tiare Room Service Massage
Average rating:
99 reviews
Feb 10, 2021
Great experience!
Sarah and her husband were great! They made us feel comfortable and we enjoyed the whole experience. So glad we went with this, because them coming to our own room made it so convenient.
Jan 14, 2021
Renee has magic elbows
Renee was right on time, very pleasant and warm, and gave me an excellent massage. I hope to book her again.
Jan 13, 2021
EXCELLENT! EXCELLENT!
We are regular "snowbirds" to the Big Island and have been massaging with Tiare for about 5 years now. They are consistently the best massages - better than in the fancy hotels. And they come to your room!! They are professional and friendly and take care with special requests. We got 1 ½ hour massages today with Beth (for me) and Renee (for my husband). Beth was excellent at delivering a deep tissue massage, and got deep into every tissue on my body! It was amazing and all of my kinks are gone... I feel like new.
Renee gave my husband a therapeutic massage, after which he felt relaxed and renewed.
Thanks Beth and Renee. See you again soon!
Dec 2, 2020
Best quality, best service
Tiare delivers what I'm looking for in an at-home massage service. Highly skilled, friendly, courteous, professional, and fantastic customer service. If I ran such a business, I would hope to do it as well. There is some variation in the massage therapists, but the overall quality has been high, and has been at least as good as what to expect at the high end spas on the island. 5+ Stars.
Nov 20, 2020
Great!
Kyle was great! Good natured and wonderful massage.
Nov 19, 2020
Room service massage
Tiare is the best. This is the second time we have used them and they don't disappoint. They are so easy to book and they come to you! We visit Hawaii a couple of times a year. We will definitely be using them every time. Thank you Tiare
Nov 18, 2020
Great Massage!
I have been coming to the island for years, how did it take me so long to find Tiare? I would HIGHLY recommend them to anyone visiting or those who live here for that matter. I will definitely not visit again without making an appointment. Great customer service, professionalism, massage. All five stars!
Nov 5, 2020
Wonderful experience
Loved my massage with Tiare! Highly recommend, they make it so easy by coming to you! I schedule with them everytime I come to Hawaii - they are the best!
Aug 16, 2020
Excellent Services
My husband and I scheduled massages during our staycation and the entire process from booking to services was top quality. We dealt with three representatives including the scheduler and two massage therapists and all were friendly and made the experience wonderful! We will be back 🙂
Aug 10, 2020
The BEST Massage👏
Great customer service from beginning to end ! Awesome Massage Therapist! I will definitely be using them again.