Please provide your feedback on your experience with Tiare Room Service Massage …
---
You can give us your feedback on social media using any or all of the buttons below…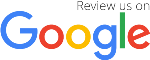 ---
Or use this online form by clicking on "Create your own review."
Tiare Room Service Massage
Average rating:
56 reviews
Mar 22, 2019
Excellent!
Beth was amazing! I got the hot stone massage and it was truly relaxing, healing and rejuvenating. Beth came with everything she needed, was on-time, was very professional and just an overall nice person. Huge fan of Tiare and will definitely call them back when I'm on the Big Island.
Mar 10, 2019
Beth is The Best
Tiare is nothing if not professional. The booking process was easy and Beth shows up every time ready to respond to whatever particular aches and pains we may be experiencing in the moment with her practiced touch. I can't recommend them highly enough. We come back to them every year.
Mar 2, 2019
Artistically healing massage
Ashley is truly an artistic with body care, fluid, with connected strength. Felt very nourished and relaxed.
Feb 28, 2019
Fantastic Massage
I had a 60min deep tissue massage by Kyle on Feb 22 and it was excellent. I have a regular therapist at home and am always skeptical of therapists away from home, as I generally find them not strong enough. Kyle did excellent work, was very professional and had a great sound system that he even set up. I would definitely recommend him and Taire Massage!
Feb 27, 2019
Great 90 min DT massage by Kyle that I asked for and received. He also is a good listener which allowed for nice conversation, not stuffy at all. I wasn't sure how I'd feel having it done in a remote setting. He also had all the proper apparatuses i.e. a comfortable table, chair, oils, and music. I was very pleased and would request him/Tiare again.
Feb 19, 2019
Beth at Tiare
Wonderful
Feb 10, 2019
We're Repeat customers whenever we come the Big Island!
I think this is our 3rd or 4th year using Tiare Massage. We are always very happy to have the therapists at our location. They are friendly, very effective in getting out the kinks and knots, and are always prompt. Tif and Renee took care of my husband and me today. Of course, we will call on them again. THANKS
Jan 18, 2019
Absolutely wonderful!
I've never used an "in-room" service, so wasn't sure what to expect, but Sarah made the entire experience so comfortable! She was prompt and efficient in setting up, that I was in my own ocean-front spa! Sarah is an amazing massage therapist—spent extra time working on problem area on my neck/back. The facial with hot stones was so nice and relaxing. Look forward to making this part of our annual trip! Thank you so much!
Jan 16, 2019
Toshie was great!
Best massage I have had in a long time, including one recently at a luxury hotel on Maui. She came to our condo, setup quickly and made both my wife and I feel better than we have in quite some time. Definitely will have her back when we are back on the Big Island.
Jan 16, 2019
Great service
I had such a great experience and my therapist was wonderful.