Please provide your feedback on your experience with Tiare Room Service Massage …
---
You can give us your feedback on social media using any or all of the buttons below…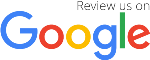 ---
Or use this online form by clicking on "Create your own review."
Tiare Room Service Massage
Average rating:
69 reviews
Aug 12, 2019
Elbows from heaven
Lisa arrived promptly, provided a fabulous deep massage,was very professional and could not have been more nice . This is not my first experience with Tiare and each experience is better than the last. Thank you Lisa.
Jul 11, 2019
Amazing Best Friend Birthday Surprise
I am so blessed and grateful to have scheduled these surprise massages for my Best Friends Birthday! Everything was excellent. From the moment the phone call was answered it was an absolute dream. Our therapist were flexible and did amazing jobs in our Resort room. I can't tell you how thankful we are! I will recommend this service to any and everyone!
Jul 10, 2019
Great massage
Buzz was prompt and very knowledgeable. A career as a physical therapist certainly helped him accurately identify where my back issues were most acute and his targeted approach was spot on. His massage gave me the ability to enjoy the rest of my vacation.
Jul 3, 2019
Great masssages for our group of four by Dion and Patrick. Very professional, courteous, and highly skilled! Came to our room at the Hilton Waikoloa.
Jul 1, 2019
Wooonderful, relaxing and renewing
Ashlie was amazing. Sweet, professional and very talented. I was so relaxed and felt renewed after the treatment. The whole setup was delightful,,, the little flower she decorated the massage bed with - nice touch.
Jun 14, 2019
My group of 12 had the full range of the great massage therapists tiere provides. They were all first rate and everyone was deliriously happy. You can't go wrong with any of them. And the management is terrific and so helpful
Jun 14, 2019
Dion was fantastic!
Dion was absolutely amazing. Easily the best massage I've ever had! Will definitely call again when on this part of the big island!
Jun 12, 2019
Great massage
Dion was amazing! Professional, courteous,
And addressed all my needs.
Thanks so much!
I highly recommend!
Jun 5, 2019
What could be better? Not much!
Showed up on time wonderful person, wonderful attitude, talented therapist! Thank you Tif.
May 27, 2019
Wonderful Service
My husband and I enjoyed back to back massages from Sarah. It was wonderful getting to experience these therapeutic massages from the comfort of our own hotel room. Made the whole experience much more relaxing and enjoyable! We would highly recommend Tiare Massage to anyone in need of a relaxing and affordable experience!