Please provide your feedback on your experience with Tiare Room Service Massage …
---
You can give us your feedback on social media using any or all of the buttons below…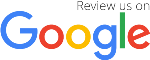 ---
Or use this online form by clicking on "Create your own review."
Tiare Room Service Massage
Average rating:
50 reviews
Feb 10, 2019
We're Repeat customers whenever we come the Big Island!
I think this is our 3rd or 4th year using Tiare Massage. We are always very happy to have the therapists at our location. They are friendly, very effective in getting out the kinks and knots, and are always prompt. Tif and Renee took care of my husband and me today. Of course, we will call on them again. THANKS
Jan 18, 2019
Absolutely wonderful!
I've never used an "in-room" service, so wasn't sure what to expect, but Sarah made the entire experience so comfortable! She was prompt and efficient in setting up, that I was in my own ocean-front spa! Sarah is an amazing massage therapist—spent extra time working on problem area on my neck/back. The facial with hot stones was so nice and relaxing. Look forward to making this part of our annual trip! Thank you so much!
Jan 16, 2019
Toshie was great!
Best massage I have had in a long time, including one recently at a luxury hotel on Maui. She came to our condo, setup quickly and made both my wife and I feel better than we have in quite some time. Definitely will have her back when we are back on the Big Island.
Jan 16, 2019
Great service
I had such a great experience and my therapist was wonderful.
Jan 12, 2019
Great experience
One of the best massages I've ever had. Buzz was prompt and very friendly. A very reasonable price for a great service. Would definitely do it again.
Jan 11, 2019
Awesome, Awesome, Awesome
My fiancé and I had massages from Sarah and Ashlie. Absolutely awesome. The look of total relaxation on my fiance's face was worth every penny. Enjoyed it so much that I had Ashlie return to give me another one. The second was even better. I get massages frequently and have to say this was the most relaxing massage I've ever experienced. Use these folks and you will be completely satisfied.
Jan 4, 2019
Magic Hands
Tif, has amazing technique when it came to my neck! Have never had a massage therapist work out knots I did not realize I had.

She was prompt and efficient in her presentation!


Dec 20, 2018
Amazing massages
My husband and I got massages when we were staying at a condo in Mauna Lani.Renee and Beth were both professional , prompt and worked within the space we had. My husband thought it was the best massage he ever had. I came with a sore back , and the massage helped so much. Will use again
Dec 19, 2018
Tiare Room Service Massage
It was an amazing experience. The ladies were kind and accommodating to the space we had at King's Land and made sure we were all comfortable. My friends and I enjoyed every minute and would recommend to anyone looking for someone who accommodates to your schedule and space.
Dec 12, 2018
Best massage I've ever had.
Renee came and gave me relief from putting my neck out. She was very professional and applied perfect pressure. I'm feeling much better. I would totally recommend her, she was awesome!
Page 1 of 5:
«
‹
1
2
3
4
5
›
»