Rate Tiare Massage
Please provide your feedback on your experience with Tiare Room Service Massage …
---
You can give us your feedback on social media using any or all of the buttons below…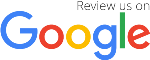 ---
Or use this online form by clicking on "Create your own review."
Tiare Room Service Massage
Average rating:
127 reviews
Nov 27, 2021
Excellent service!!
My friend and I got lucky and were able to book a back to back session with Dion who came to our hotel room on time all set and ready! We both agreed that she was exceptional in her work and expertise! I cannot recommend this place enough!!
Nov 14, 2021
Dion is fabulous
Dion came out to the house we were staying at and gave us wonderful massages. There were three of us and we each got a 90 minute back to back. We hope to use her again next time we are in town. She was very sweet and considerate and a great masseuse
Nov 6, 2021
Excellent
My GF and I got back to back massages from Deb. She was very professional and pleasant, and gave a great massage. She is highly skilled, and asked good questions about pressure and areas needing attention. We were very happy with our session.
Oct 21, 2021
Great
Two couple massages and it was great! Highly recommended!
Sep 29, 2021
Just what the soul ordered
Dan and Toshie came to our rental home in Kona. We had 5 massages and everyone enjoyed the experience. Great folks to work with. Showed up on time and was the perfect ending to our vacation. Would highly recommend.
Sep 22, 2021
Saved Us
Oriana was great for both of us. We were both without our regular weekly massage for two weeks and she was able to work through the kinks extremely well.



Jeff was able accommodate four of us and schedule our massages before we went home.
Sep 10, 2021
Great massage
Great massage by Sarah
Sep 6, 2021
Great massage work
Therapist VANDY came to my hotel room on Big Island Hawaii. Intuitive hands, and worked with her feet on me, that felt like hands. Taught me a few stretches for an achilles injury, felt like she went over and above expectations. Pleasant, kind energy, nice person. I would use this therapist again. Very easy to book, just called. Appreciate her good work, feel great today. Thank you.
Sep 3, 2021
Awesome massagr
My friends and I had our massage with Sarah.
What a wonderful massage! All three of us were very content, Sarah was super nice n very professional.
Mahalo Sarah!!! Will Definitely use them again.
Aug 24, 2021
Best massage
4 of us had massages today with Ashlie. I've had massages for the past 50 years, and mine was in the top 3 ever. Amazing technique and she really focused where I needed the work. We just scheduled again for 3 days from now. Thank you Ashlie