Rate Tiare Massage
Please provide your feedback on your experience with Tiare Room Service Massage …
---
You can give us your feedback on social media using any or all of the buttons below…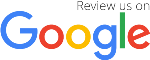 ---
Or use this online form by clicking on "Create your own review."
Tiare Room Service Massage
Average rating:
122 reviews
Sep 22, 2021
Saved Us
Oriana was great for both of us. We were both without our regular weekly massage for two weeks and she was able to work through the kinks extremely well.



Jeff was able accommodate four of us and schedule our massages before we went home.
Sep 10, 2021
Great massage
Great massage by Sarah
Sep 6, 2021
Great massage work
Therapist VANDY came to my hotel room on Big Island Hawaii. Intuitive hands, and worked with her feet on me, that felt like hands. Taught me a few stretches for an achilles injury, felt like she went over and above expectations. Pleasant, kind energy, nice person. I would use this therapist again. Very easy to book, just called. Appreciate her good work, feel great today. Thank you.
Sep 3, 2021
Awesome massagr
My friends and I had our massage with Sarah.
What a wonderful massage! All three of us were very content, Sarah was super nice n very professional.
Mahalo Sarah!!! Will Definitely use them again.
Aug 24, 2021
Best massage
4 of us had massages today with Ashlie. I've had massages for the past 50 years, and mine was in the top 3 ever. Amazing technique and she really focused where I needed the work. We just scheduled again for 3 days from now. Thank you Ashlie
Aug 19, 2021
Excellent service!
I was so impressed with Tiare! I called to schedule massages for me and some friends while on vacation. It was kind last minute, but Jeff was able to schedule us all within 2 days! Beth and Kyle were pleasant and very skilled! We all had a great experience and would definitely use their services again!
Jul 29, 2021
Absolute Blessing
Mahalo LORD Jesus ❣️
An absolute immediate prayer answered followed up by the perfect vocals of Jeff who connected the perfect energetic hands of Vandy. I am sooooo awesomified with my experience I can only 🙏🏽 that ALL will feel the love, care & healing these lights bring.
Mahalo Nui loa to Christ, Tiare Room Service Massage, Jeff & Vandy
I needed this🌈💜
Jul 17, 2021
Awesome massage!
Sarah was fantastic! Highly recommend this company and Sarah. Will be calling them again. Nice to have them come right to our condo.
Jul 2, 2021
Great Experience!!!
Vandy was a wonderful massage therapist and she taught me a few stretches for my upper body! Highly recommend! And the BONUS was not having to leave my house.
May 26, 2021
Tiare Room Service Massage
My family and I had an absolutely wonderful experience with Tiare Massage! Two of us got hot stone massages for the first time, and the other two got deep tissue massages. Both masseuses were incredibly professional and kind. The scheduling and payment processes were incredibly efficient and stress-free. We would highly recommend Tiare Massage for a relaxing vacation treat!