Rate Tiare Massage
Please provide your feedback on your experience with Tiare Room Service Massage …
---
You can give us your feedback on social media using any or all of the buttons below…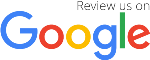 ---
Or use this online form by clicking on "Create your own review."
Tiare Room Service Massage
Average rating:
109 reviews
Apr 17, 2021
Fantastic home massage!!
We had Oriana as our massage therapist and she was amazing! Very professional and great technique. I was very relaxed after the treatment and would absolutely have her come back again for another massage! So convenient to have this massage at hole while the baby was sleeping! She set up the bed poolside which was wonderful. Scheduling and payment was super easy as well!
Apr 3, 2021
Very professional!是非おすすめです!
私の主人はDanを、そして私はAna にマッサージを受けました。2人とも時間通りに到着しマナーもとてもよかったです。どこに重点をおくべきかも説明しなくてもきちんと把握されていました。安心して任せられます! 料金も手頃でとてもよかったです。是非おすすめします。
(My husband got a massage from Dan and I got a massage from Ana. Both of them arrived on time and they were very polite. They knew exactly where to focus without us having to explain. The price was reasonable. I highly recommend it.)
Mar 31, 2021
Amazing as always!
As soon as we make our airlines reservation we make our massage reservations with Tiare Massage. Beth is amazing!
Mar 31, 2021
Always the best massage!
Ninety minutes of pure, therapeutic, relaxation and enjoyment every time!
Mar 27, 2021
Great Massage!
Our masseuse Ana was an absolute joy. She was professional and the massage was truly exceptional. I have had massages all over the world, and this one truly stands out. She asked about the areas I wanted her to focus on and then went on to deliver a fantastic massage! Jeff, who booked the appointment was accommodating and easy to work with and had great follow up. I would HIGHLY recommend them.
Mar 9, 2021
I would just like to tell you that we just finished our massages with Renee and Oriana and it was AMAZING!! There is such a difference in massages and these two were so good. I myself have had shoulders giving me grief and Oriana made a HUGE difference in this one session!
My husband was very happy with his massage with Renee, she really hit his tight spots just right. Thank you so much for your services, we will use you again if back on the Island! This is a 5 star service rating for sure.

Mar 8, 2021
mahalo
mahalo Dan for a very much needed wonderful massage and the convenience of coming to my home.

Jeff makes the scheduling process easy and appreciated.
Mar 5, 2021
Great massage!
It's so nice to not have to tromps across a resort from the spa back to your room to relax after a massage. Dan gave an awesome massage!! Highly recommend! Mahalo!
Mar 5, 2021
Best massage in the convenience of your own space
I get a lot of massages, but this was truly one of the best. Oriana was kind, considerate, and she does amazing work. I felt a sense of much needed calm during and following my massage. I have already recommended her to my friends who will be here later this month.
Mar 3, 2021
Fabulous massage!
We had the most relaxing, intuitive massages by Oriana. She was so kind and warm and listened intently to our needs. I felt so calm and blissed out during and after the massage. One of the best massages I've had! And in the comfort of our own space. Jeff was super helpful getting us scheduled and all situated. Great, friendly customer service. Highly recommend!