Please provide your feedback on your experience with Tiare Room Service Massage …
---
You can give us your feedback on social media using any or all of the buttons below…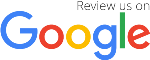 ---
Or use this online form by clicking on "Create your own review."
Tiare Room Service Massage
Average rating:
81 reviews
Jan 11, 2020
Absolutely wonderful!
My husband and I love getting massages on vacation! This was our first time to this island and I found Tiare had great reviews online. Jeff was super helpful and quick to reply. We have two small children, so he was able to help set up back to back massages at our suite. Sarah was absolutely amazing! Very sweet, accommodating, and literally the best massages we've ever had! I'm sad we aren't here longer or we would have booked another with her!! Definitely scheduling again when we return! And recommending to friends and family when they visit!
Dec 30, 2019
Great experience!
Thanks to Yelp, I was able to find the best massage services on the island! As a surprise Christmas Eve gift to my husband and 2 adult sons, I was able to book back to back massages, 2 at a time, in our lovely villa for the week. Jeff was amazingly helpful in booking our services and even suggested a shorter massage for my 18 year old son, who (a) had never had a massage and (b) was reluctant to do so. Happy to say that thanks to Ashlie, my son is no longer afraid to get a massage!! He even relaxed and was able to enjoy it! My husband said the hot stone massage from Sarah was the best massage he has ever had (and he has had ALOT of massages!).

We highly recommend Tiare Massage to anyone looking for a great massage experience without having to travel!!!
Dec 29, 2019
Best massage on island
I have been a satisfied customer since 2003, every time I am on Island I have to get my massage from the best!!!!!
Dec 19, 2019
Tiare Room Service Massage
On the last day of our vacation I decided to book a massage for my husband and I. It was so mice that the massage therapist came to our hotel. The tables were comfortable. Vandy was able to get my husband neck to relax and it relieved his pain. Tif had amazing hands! We were completely relaxed. It was a perfect way to end our vacation.
Nov 16, 2019
Excellent
Lisa came and worked on my hip which was really sore after a chiropractic adjustment. She was amazing. By the time she was finished I was relaxed and out of pain.
Oct 20, 2019
Awesome service
I was able to book 2 days before for hubby and still manage to get a second masseuse for his friend at the same time. Beth and Ashlie arrived on time to our suite and provided such awesome service. We always come to Kona and used spa services. So glad we found this convenient business that is also so affordable. Mahalo!!!!
Oct 18, 2019
Massage
So convenient and much cheaper than the resort massage. Great option ! Would book again in a minute ! Had a couples massage and both therapist so friendly and did a great job at achieving relaxation !
Oct 11, 2019
Amazing Ashlie
I live in a resort town with some of the best message therapist around. Every where we travel, they are our measure. And the comments we often make after getting massage away from home are "It was good, but it was no Melanie or Kristen"! Well that has changed with Ashlie. This was the best message that I have ever had! She truly has healing hands! And she cares. She makes sure she understands what is going on with your body before you get started. I've said if I won the lottery, I would hire a full-time Message Therapist. My first call would be to Ashlie. And not to mention she is a wonderful soul! Tiare is a fantastic service, And Ashlie is beyond Amazing. Mahalo....
Oct 3, 2019
SOOO CONVENIENT!
Renee was awesome! She doesn't like to 'Diddle Daddle" around. Her words. She got right to where I needed it the most. I live in a resort town. I get frequent massages and some of my best friends are massage therapists. So I know what a great massage is! I would not hesitate to use Tiare massage. A great message that comes to you and is much less than resort prices!

John B
Sep 22, 2019
Exceptional!
Finding and working with Tiare has been an exceptional experience and gift.

I have had many, many massages with many many massage therapists over my life time and can say with confidence Tiare is consistently outstanding so much so I had 2 hour massages every three of four days as these were one of the highlights and anchors of my Hawaiian trip. They gave to me physically, emotionally and spiritually.

I had the very real pleasure of Beth's exceptional deep tissue massages which were consistently excellent. Beth gave me insights into the Island's spirit as well as a valuable referral.

Also received was the extraordinary services of Michelle another massage therapist with Tiare. So I alternated between Beth, then Michelle over two weeks which was heavenly. Michelle's work remains as sacred healing experiences. Michelle was truly magical.

Tiare is a massage service that comes to your room with high quality massage tables, the finest in caring massage therapists and imagine this, is less expensive than the hotel spa.