Rate Tiare Massage
Please provide your feedback on your experience with Tiare Room Service Massage …
---
You can give us your feedback on social media using any or all of the buttons below…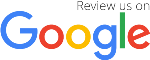 ---
Or use this online form by clicking on "Create your own review."
Tiare Room Service Massage
Average rating:
91 reviews
Aug 16, 2020
Excellent Services
My husband and I scheduled massages during our staycation and the entire process from booking to services was top quality. We dealt with three representatives including the scheduler and two massage therapists and all were friendly and made the experience wonderful! We will be back 🙂
Aug 10, 2020
The BEST Massage👏
Great customer service from beginning to end ! Awesome Massage Therapist! I will definitely be using them again.
Jun 20, 2020
Amazing massage
Amazing room service massage.
Jun 7, 2020
Best Massage
Just had an amazing 90 minute massage on the lanai. Perfect weather, a light breeze and didn't have to leave the house. Jeff was great at accommodating my schedule and setting me up with the perfect massage therapist. ?
Mar 21, 2020
Great massages
My son's shoulder feels better than it has in years! Will definitely use Tiara again next time we are in Hawaii. Mahalo!
Mar 18, 2020
Sarah is Awesome!
Aloha,
I had the best sports massage by Sarah. She is very strong and thorough and addressed all my tight spots. She went above and beyond and I fully recommend her.
Feb 29, 2020
Beth is the BEST!
We have been getting THE BEST massages from Beth for years. Booking is always easy, the service is professional and both Beth and Jeff, who does the booking, is friendly and very accommodating. They are a delight and I highly recommend Tiare without any reservations whatsoever.
Feb 21, 2020
Fabulous Massage
Great company, professional service and excellent massage therapists! Jeff lined me up with Kyle - who is very strong and knowledgeable. I am training for an Ironman race and have a few issues going on as well as regular tight areas. Kyle does a fantastic deep tissue massage and I recommend him 100%. I will definitely be seeing Kyle and using Tiare again.
Feb 19, 2020
Wonderful service!
My husband planned to go diving well advance of our trip and he noted that he's always sore after diving, especially since he hasn't done it in awhile. So, I started looking at places for massage, which is how I found Tiare. Really easy to book and appreciated that Jeff and his team were able to accommodate a last minute change. Our masseuse Renee was wonderful! We would totally do this again in the future!
Feb 17, 2020
Great experience
This is a great company with great people and Technology !
They have 1st class service and would recommend to all and also great value !!